Perspective Optometrists
The London based opticians championing the finest niche eyewear and eye care
In the heart of Belsize Park, Camden, Perspective Optometrists' philosophy has always been to provide exceptional service that puts our clients' needs first.
That means:
You're treated as an individual when you visit us.
It means you'll enjoy eyecare approached holistically, tailored to suit your needs.
And it means you'll find niche eyewear which values quality and craft over branding.
More than any of this, you'll find a friendly, warm and professional team of opticians who are passionate about what we do.
We're waiting to impart our years of professional experience to you, all over a warm cup of tea or coffee – so visit us for eye care which dedicates itself to your health.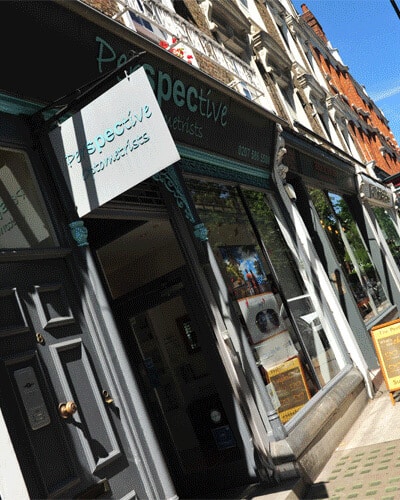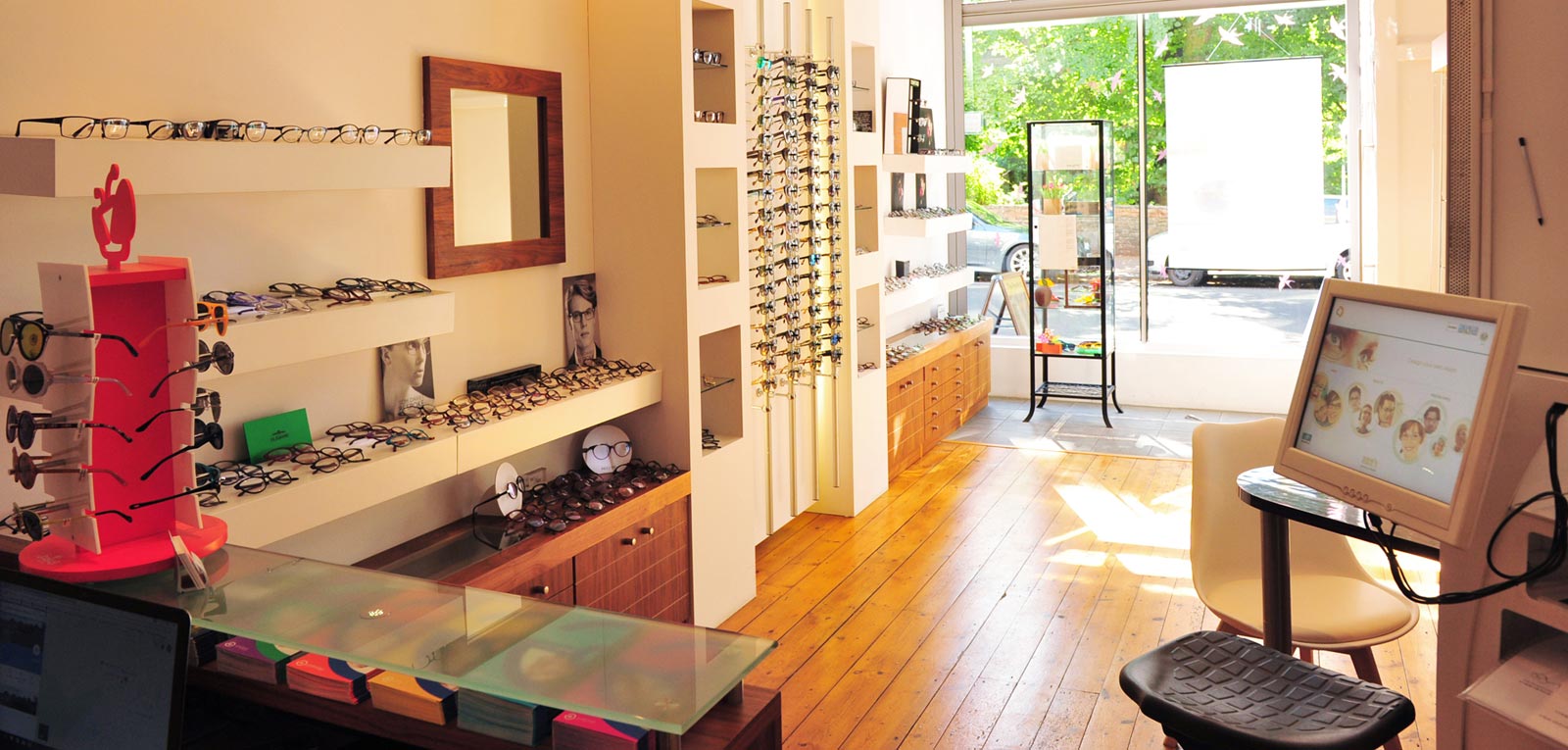 Are We The Right Opticians For You?
Are you bored with the same old style of glasses and want eyewear that is new and fresh ?
Did you feel that your last eye test was rushed and want to find an Opticians that takes time over you and treats you like an individual
Hate shopping for glasses but are in need of professional expertise and genuine styling advice
Want an Optician to look after your whole family
If so, you're in the right place. Welcome to Perspective Optometrists
To Find Out More About How We Work Watch Our Video
Don't take our word for it…
Here's what our clients have to say:
I had my eyes checked and bought glasses here a while ago and went back again this week because I wanted some new glasses. An unhurried and thorough eye test. No pressure to choose frames, and I'm not good at making up my mind, but they found a great pair that suited me very well. They were ready much faster than initially told.
Initially we chose Perspective Optometrists because it was conveniently near our home but since then we have moved to another borough and have chosen to stay with Perspective because of their excellent service.
The personalised service is great and the Perspective Optometrists team truly engage with their customers. I love all my glasses from Perspective and thanks to Rupal and her teams' style advice I now have glasses that really suit me.
Very good service, highly professional. Recommended.
My whole family has been using Perspective for the last few years and we are delighted with the high quality of professional service and care provided by the team. It is a friendly relaxed environment and they have a fantastic range of frames and products. I am always happy to recommend them to friends and family.
I am pleased to recommend the excellent service from this relatively small optician. They are helpful, friendly and efficient. The eye tests they did show how much they care. Above all, my new specs are very good and certainly an improvement of those I had before which I had thought were quite satisfactory. They also gave me good advice on choosing a new frame. Even my wife is impressed!
Perspective Optometrists offer a high quality service. This includes a very thorough eye check-up service using all the latest technological equipment that not only assess your eye-sight but checks the health of your eyes generally. They then offer a comprehensive range of solutions that match your needs with a range of well chosen frames and access to a full range of quality lenses. Their service ensures that the solutions properly fit you and your needs.
Walked by the opticians and loved their choice of frames. But more importantly was the quality of care and attention.
I was visiting London but in future will plan ahead and come back to get my next glasses… the care to my needs was impeccable – More than happy lovely people. Great professional care.
I first visited Perspective when they took the time and trouble to source and replace the rim of an expensive pair of frames that I had not originally purchased from them. Whilst waiting for my repair there, they had no issue with me looking at other frames and were happy to offer advice.
The rest, as they say is history… following an in depth and most thorough eye test, I, not the easiest of patients, have two new pairs of glasses and am very happy.  The concerns, re the demand of my job, having been listened to and sorted!
They all have plenty of time for you, in this rushed world of ours quite unique, and the coffee is an added bonus! Have already recommended to some very fussy, medic friends of mine!
The professionalism and friendly care at Perspective Optometrists is second to none. It hits you the moment you walk through the door and applies to all the team there; the attention to detail is a hallmark of the service. Having worked as a medical consultant in the NHS and private practice for over 30 years one learns how to judge the quality of a service. I would recommend them without reservation
We have been coming to this wonderful shop for several years now. My daughter wears glasses since she was 5 years old (and she is 10 now)) and she has been exchanging her glasses quite often. The team has always been very friendly and supportive and she loves coming back. We have also done a contact lens fitting for her her. I have just ordered my new pair of glasses and very pleased with the whole experience and the result. Thank you very much for everything!
I've been meaning to change glasses for some time. I travel often for work, so I visited many opticians, and finally in Perspective Optometrists I found everything I needed. Kind, clear, professional and honest service! I highly recommend them!
From the moment I walked through the door, this was a totally new Perspective! All glasses are of excellent quality, the advice and expertise is friend, kind and helpful. Staff take their time to ensure the selection is just right, including photos in various frames and ordering in a different colour to get just the right pair for you! My eye test was more thorough than others I have had in the past. My new glasses are perfect. This is the complete package from start to finish. Thank you to all the team in Perspective Optometrists! See you soon for contact lenses!
Niche Eyewear
Hand-picked niche eyewear which prioritises build, quality and style
Reputation
A reputation for excellent eye examinations – we're thorough and clinically knowledgeable
Specialists
Specialists in eyecare and eyewear that helps you see well, look good and feel good
The Experience
Giving you a WOW factor whenever you walk through our doors
New to Perspective Optometrists?
Get your free £50 voucher to spend on eyewear in store
To find out more about our incomparable service, call 020 7586 5508 or pop into our practice