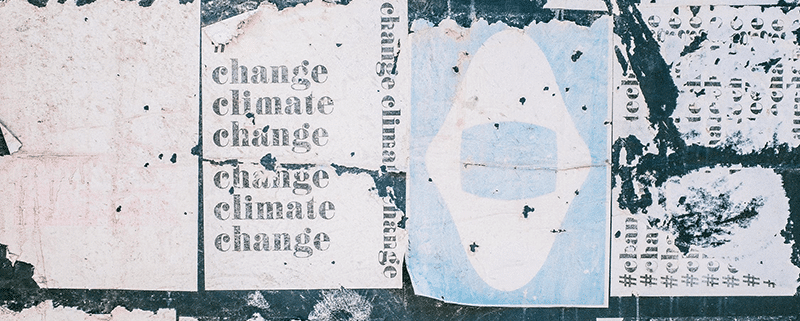 To Innovate: "Make changes in somethingestablished, especially by introducing new methods, ideas or products"
Survival of the Fittest
During a recent half term day trip into London to visit the Natural History Museum and the Victoria & Albert Museum, I was pleasantly surprised by the gift shops. They were beautifully kept spaces; bright and airy and easy on the eye. More importantly, they were filled with content that made you stop and look despite my husband's best intentions to steer us past them. The products were quirky, interesting and slightly off the beaten path. I have been looking for some gifts for a few occasions that we have coming up, admittedly browsing online but not really feeling inspired. Ten minutes of browsing in these gift shops and I actually found gifts that had a novelty factor and would hopefully delight and engage the recipients for some time.
A few days later I came across a news article titled "The unlikely stars bucking the High Street slump." It seems the doom and gloom surrounding retail outlets has bypassed museum and gallery shops. They stayed ahead of the curve by innovating early. My memory of childhood visits to such places was that they were stocked with keychains, pens and badges aimed at visiting school children with a somewhat limited spending power. Not anymore! The gift shop department of these organisations have enhanced their products to include exclusive gifts, designer homeware, books and clothing, and have collaborated with artists and desirable brands to attract shoppers with their unique products.
These shops have overhauled their displays from a bric-a-brac style. Instead their streamlined product ranges concentrate on core themes relating to the exhibitions that visitors have just experienced. It seems that shopping with an experience attached is what makes these museum and gallery shops stand out.
It was a relief to read such a positive success story about retail when most of the news reports so far this year have been so negative about the state of our High Streets. Admittedly museum shops are not in typical High Street locations and they have a different foot-fall pattern but not so long ago they were struggling.
They turned things around by innovating and differentiating themselves. Dan Kennedy, a well known and respected business coach is of the opinion that not all bricks and mortar businesses are doomed. Only those that are uninteresting and fail to differentiate themselves from shopping online.
Our thinking at Perspective and what we talk about a lot in our team meetings is that retail is not doomed. It is up to us to differentiate by;
Giving clients a reason to keep coming back with personal and exceptional service.
Invest in sourcing high quality niche products from reliable suppliers.
Invest in building long-term relationships with our clients.
We are optimistic that as long as retailers work hard at fulfilling these principals the High Street will thrive, the fittest will survive, and our High Streets will be less generic and more interesting.
One of our favourite customer service mantrasat Perspective.
"Your customer doesn't care how much you know until they know how much you care."
Guilty Pleasures
Going to the cinema used to be a regular outing either as a Saturday night switch-off after a hectic week, or a Sunday night ploy to stretch the weekend. I was up to date with the who and what of Hollywood, Bollywood and everything in-between. However, for the past five years our cinema excursions have been few and far between, and I am only vaguely up to date with what's on the silver-screen. Although, now that Meghna has turned 5, I can see that this will all be changing soon. Until then cinema trips will continue to be a rare treat.
A few weeks back we had the unexpected opportunity to enjoy one of these rare treats. My husband and I found ourselves with a spare Friday morning – it was a bit like finding a forgotten tenner in a pocket. We decided to go out and spend it straight away!
We booked the 10am show (it used to be 10pm!) so that we could finish in time for school pick up. But rather than just going to the local Vue or multiplex, we decided to savour the moment and booked a sofa (not just a seat) at an independent cinema a bit further away.
We got there early and settled down on our sofa to watch the adverts and the trailers. We couldn't resist ordering an array of snacks; coffee, salted nuts, sparkling water and freshly made tasty guacamole served with chips. All served to us so that we did not have to miss a moment of screen time.
We munched away and were caught up in the movie, which happened to be Bohemian Rhapsody. I got so caught up that at the end I couldn't help singing along to Queens's greatest hits. It was just as well that we had the cinema to ourselves!
For two hours we were completely engrossed, forgot about everything else that was going on, and immersed ourselves knowing that this might not happen again for a while. It was nice
to be able to enjoy the morning in style. Everything was just that little bit more elevated from the sofa-seats, the fresh, tasty snacks and the table service. It really felt like a treat.
My cinema experience made me think about what experience you may get when you visit your Optician's. When I first qualified, I actually worked for a Specsavers branch in East London. It was a well-run branch and Specsavers are good at what they do but it's a "bums-on-seats" type of place. My diary was booked every 20-25 minutes. This was intense. Not much time for chit-chat or personal service. The appointments would often over-run and there was never anytime to add any frills to the service. It was exhausting and I have to admit that I didn't last long there. I can honestly say it was all about targets, numbers and quantity over quality, rather than the people in front of us.
It turned out not to be my cup of tea. At Perspective we are much happier taking 45 minutes for an eye exam, so that we can take time to find out about you and your needs and get it right in a relaxed, unhurried environment with teas, coffees and sparkling water all served with warmth and a smile. Most people have an eye check maybe once a year or once every 2-3 years so we aspire to make a visit to the Opticians feel like a treat!
On a serious note the Perspective team are really grateful for your reviews and feedback. It helps new clients decide if we are the right fit for them by letting them know what to expect.
Your words are far more powerful than anything that we can say ourselves. So, thank you!
Healthy Sight Month
Our February Healthy Sight drive to raise money for 'Fight for Sight'charity was a great success. A huge Thank You to all of you who came to see us for an eye examination this February. With your
help we managed to raise in excess of £1000 and we can't wait to donate this to Fight for Sight.
On a separate note, myself and little Meghna kept the team busy with our eyecare needs last month. Meghna has a rare eye condition where her eye muscles overshoot, making her eye turn in more than it should, particularly for close work. Her Paediatric Ophthalmologist suggested that we try a bifocal or varifocal in the hope that a stronger prescription for close work will relax her muscles and keep her eyes straight.
So, a few weeks back we fitted Meghna with varifocal lenses designed specifically for children. She put them on and managed to keep still for about 5 seconds while we checked the fitting and then went off running, skipping and jumping as 5-year olds do. A few hours later, I asked her how her new glasses felt. She simply said, "Mummy, they feel nice" and that was that! So, if you have resisted varifocal lenses in the past but would like to try them it might be worth taking the plunge and giving them a go. You'll probably find that you can hop, skip and jump in them too and that they will feel nice!
My story is that for a few weeks I had been getting annoying headaches and achy, tired eyes. Initially I put it down to being a little run- down, but then I noticed that I was avoiding reading in the evenings. Luckily, as an Optometrist I have easy access to getting my eyes checked on demand. Every job has its perks!
Sejal carried out a thorough eye test and indeed my prescription had changed quite significantly. My current glasses were too strong and so my eyes were over-focussing and hence getting tired and strained. I wish I could say that there was something I was doing to make my prescription improve – I can only say that sometimes things can improve with age. It took about half a day for my eyes to relax in to my new glasses. Miraculously my headaches disappeared almost immediately.
https://i-perspective.co.uk/wp-content/uploads/2019/07/change-blog-cover.png
533
800
Perspective Optometrists
//www.i-perspective.co.uk/wp-content/uploads/2017/08/Main-logo.png
Perspective Optometrists
2019-07-03 11:20:50
2019-07-03 11:33:30
Monthly Perspective - March 2019