Meet our team – here to give you the best possible service
Rupal Shah
Optometrist and practice owner
Since graduating from UMIST, I have been practicing as an Optometrist for over 13 years in a variety of leading independent practices. During this time I have gained a Masters in Clinical Optometry. My experience and qualifications extend to paediatric eye care, diabetic eye disease, contact lens fitting, and treating minor eye conditions. Taking the step in 2009 to open Perspective has allowed me to create my ideal practice based on great service, excellent clinical care and exciting products.
During my career I have been lucky enough to participate in several Vision Aid Overseas trips. These trips provide basic eye care and glasses to the poorest communities in Africa and India. Vision Aid is our chosen charity at Perspective and we will donate a percentage of our profit to the organisation to help them in their work.
I look forward to welcoming you to Perspective Optometrists.
Bijal Shah
Optometrist and practice owner
The not so silent partner! Bijal is an experienced Optometrist and also owns three other practices in and around London. Bijal's back up support is invaluable and being part of a group of three other practices make us feel like a real family!
I After finishing my post-university training in 1990, I found myself working with a well-known national optometrists and progressed onto various positions including as an Optometrist Manager in the City.
This whet my appetite for a more customer focused environment. So when approached by an old colleague who had set up her own practice, I dived into the world of independent optometrists and never looked back.
I've had the pleasure to be part of the team at Perspective Optometrists since 2013. Our regular customers often mistake me for Rupal, although most would say I'm somewhat smaller and rounder. It's our smiles they say – a lovely compliment.
Over the years I've invested in various postgraduate courses to further my skillset. The one that gives me the most satisfaction is the paediatric qualification, a skill that not many optometrists invest in, but in my experience is one of the most rewarding professionally. I'm hoping to do the medical retina course next year once my youngest has got through his GCSE year.
In my spare time, I love to paint, craft and see friends.
Hello, my name is Eliza. I am originally from Romania. I moved to England in 2002 and have settled in really well.
In Romania I trained and worked as a maths teacher. Maths is my passion and has given me an eye for detail and precision. I like things to be exact which is great for my current role at Perspective Optometrists.
I have been working in the optical field for over six years and I can say that helping and interacting with people is best part of my job. I have been part of the Perspective Optometrists team since the beginning and have enjoyed being involved in every aspect of the running of the practice.
I look forward to meeting you soon. Bye for now!
I qualified as a dispensing optician in 2010 and have been working in the optical industry for over 10 years.
Studying one day a week whilst working full time as a dispensing optician gave me the best grounding as I was able to understand the theoretical elements better by putting them straight in to practice. I thoroughly enjoy my job and having the opportunity to meet and interact with people is what I love best. Being part of the process of helping to decide on frame choice and lens design is truly rewarding.
My passion for optics has developed over the years and I am sure it will continue to.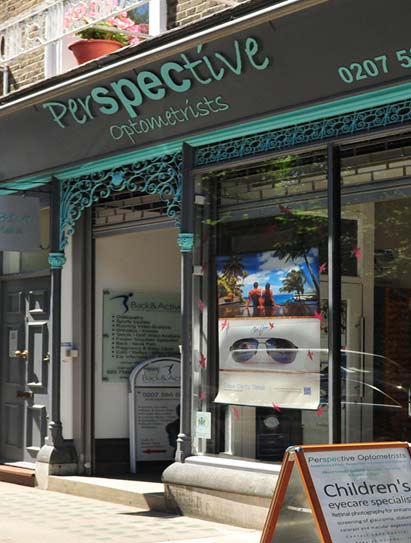 Got a question about services?
Or just want to discuss your eye health?
Simply fill in the form below and we'll be in touch ASAP
To find out more about our incomparable service, call 020 7586 5508 or pop into our practice